Salmon fishing and halibut fishing off Vancouver Island gives you access to a large array of local fish. Here is what you can expect to catch on your personal fishing tour.
In addition to the most widely caught fish noted above, many of our guests also hook: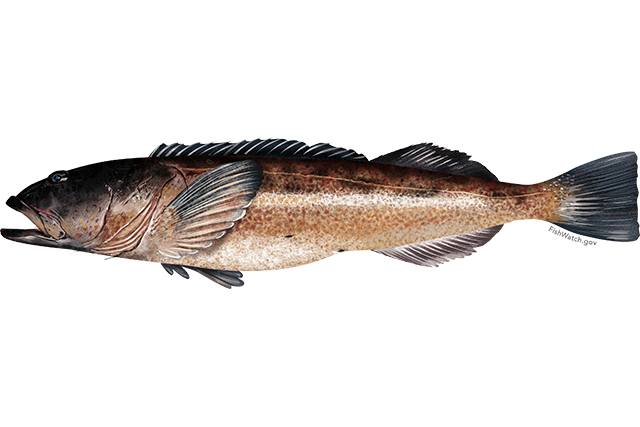 Ling Cod
They can grow to exceed 80 pounds in weight and 60 inches in length, they feature 18 sharp teeth (that you need to avoid), and they are ferocious hunters. Ling cod attack everything and anything; they are known to attack other lings that have been hooked. Don't be surprised if your fish surfaces with another hungry ling cod biting down on your catch's tail!
Cooking Ling Cod
These feisty fish are hard to land but when you do, it's worth the effort. With a flesh texture and taste similar to halibut, you can steam or poach the flesh or broil them up in a little butter. Don't overwhelm it with a lot of seasonings. Butter, salt, pepper, lemon, and basil or dill is the perfect complement. If you've never tried poaching fish before, this is a good one to learn on. Immerse in a poaching liquid of lightly seasoned water and lemon juice and enjoy the fruits…er… the fish of your labour.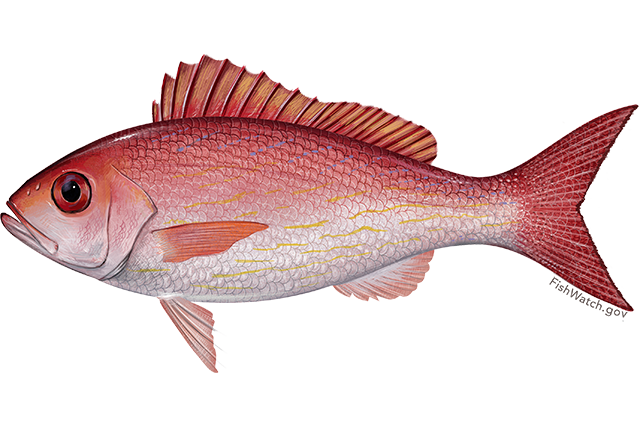 Vermilion
Good things come in small packages, as is the case with vermillion. A type of snapper, these little guys average six pounds in weight and 25 inches in length. An excellent catch for the new angler, all you need is steady hand to wind them in before gently lifting your vermillion into the boat.
Cooking Vermillion
Snapper is a wonderful fish to use in Cajun fish recipes, and it's also delicious breaded and fried. Go bold on the seasonings with cayenne, white or black pepper, onion and garlic powder, and pungent herbs like oregano.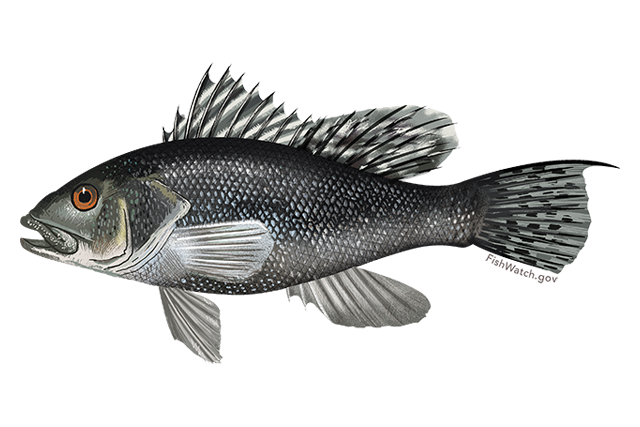 Black Bass
If there was a most wanted poster for fish, anglers would choose the black bass for the photo. Despite an average size of 12 pounds, the fun comes in when they see your bait. These fish strike fast and strike hard. They are feisty fighters, are attracted to almost any kind of bait, and they will attempt to rip that bait – and your hook – right off your line. You're in for a wild ride when a bass is on the end of your line.
Cooking Black Bass
When you do land it, however, you are in for another treat. Bass flesh is white, firm and tastes very fishy. It doesn't flake away when cooked like most fish, and it has fewer bones to contend with too. Those that like the taste of the ocean crave bass. Those that like this fish's texture but don't care for the "fishy" taste can easily cut it with lashings of browned butter and lemon.
With its strong flavour, you need herbs and spices that can hold their own. Cook the filets with the skin on and be very liberal with springs of thyme and rosemary, truffle salt, olives and a little acidity like orange, lemon, or lime juice for that special added touch.
.